Payson Checkout 2.0
By embedding Payson Checkout 2.0 your customers will have a smooth payment experience no matter what device they use. The money will be transfered to your PaysonAccount 10 days after you have sent the products, no matter how your customers choose to pay for their order.
Payson Checkout 2.0 is integrated into your e-shop with an embedded iframe.
Payment options
SEK – Invoice (including payment plans), Card (Visa, MasterCard), Bank (Swedbank, Handelsbanken, Nordea, SEB, Danske Bank)
EUR – Invoice, Card (Visa, MasterCard), Finnish Banks (Sampo Pankki, Nordea, OP-Pohjola)
Appearance
1) The customer starts with a form in which he/she is asked for: email, social security number (where applicable), and postal code. The checkout can be setup to ask for or require phone number as well.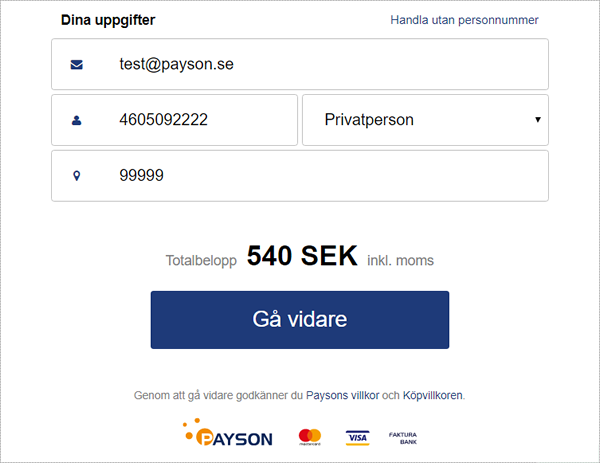 2) In the next step the customers address is displayed and the customer gets to choose how to complete the purchase.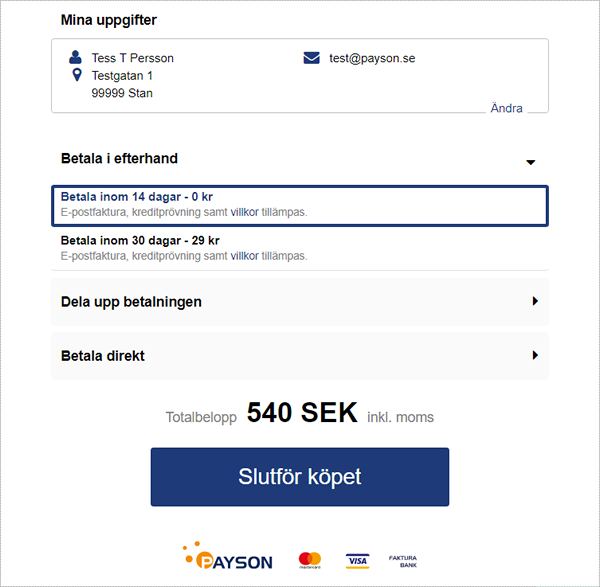 3) If the customer chooses to pay by card he/she will enter the card information.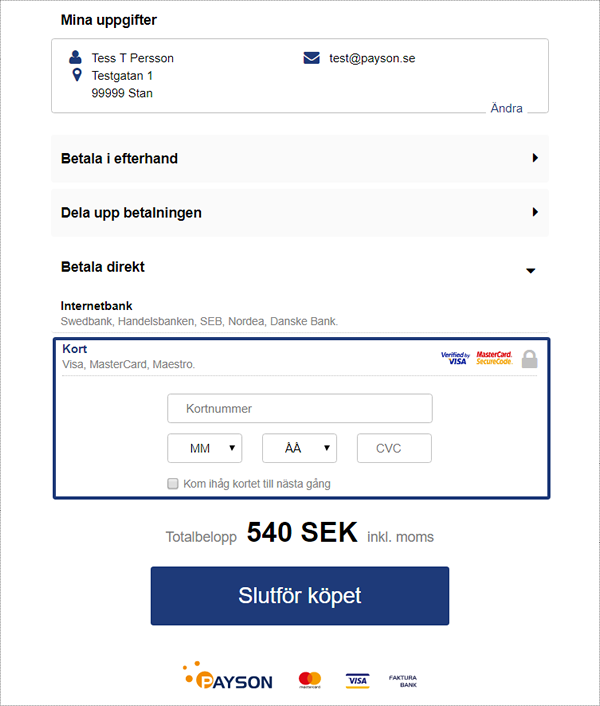 4) After the purchase has been completed the customer will be shown an receipt to confirm the completed purchase.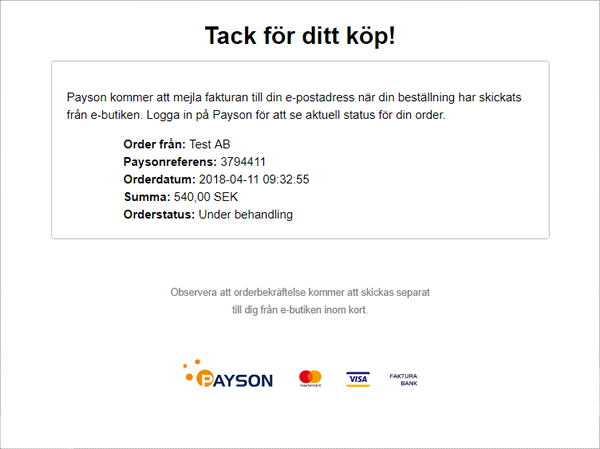 Restrictions
The minimum amount of purchase is 4 SEK or 0,4 EUR
The maximum amount of purchase is 1 000 000 SEK or 100 000 EUR
Checkout flow

Getting started
Open a PaysonAccount for your company and make sure that the separate agreement required for invoice payments has been confirmed
Embed Payson Checkout 2.0
Create a TestAgent and test your integration
Go live
Use the API or log in to your PaysonAccount to confirm that you have sent the products