Payson Checkout 1.0
Payson Checkout 1.0 has one purpose – to make shopping easy for your customers.
Using the Checkout your customers can easily pay by their preferred option; card, bank or invoice. The purchase can be made using any device, including a mobile phone or tablet. No matter how your customer chooses to pay you will receive the payment to your PaysonAccount to simplify your administration.
Payson Checkout 1.0 payment page opens in a new tab/window.
Payment options
SEK – Invoice (including payment plans), Card (Visa, MasterCard), Bank (Swedbank, Handelsbanken, Nordea, SEB, Danske Bank)
EUR – Invoice, Card (Visa, MasterCard), Finnish Banks (Sampo Pankki, Nordea, OP-Pohjola)
Appearance
The payment methods displayed will be different depending on the parameters sent in the pay-request. The payment page is responsive and will be optimized for the device used by your customer.
1) Payment page with all available payment methods visible. A Payson account button will be added as well if there is an active Payson account registered for SenderEmail.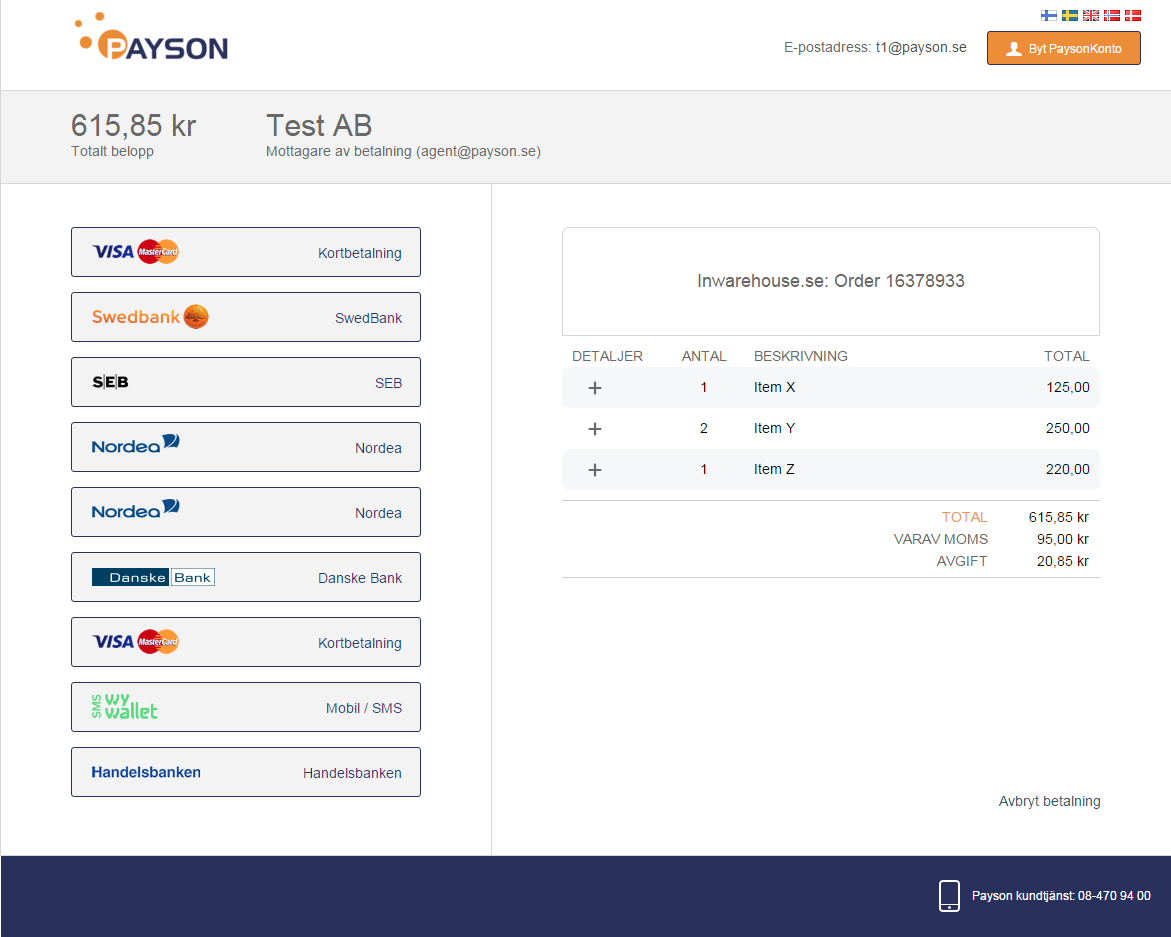 2) Payment page with the invoice option selected.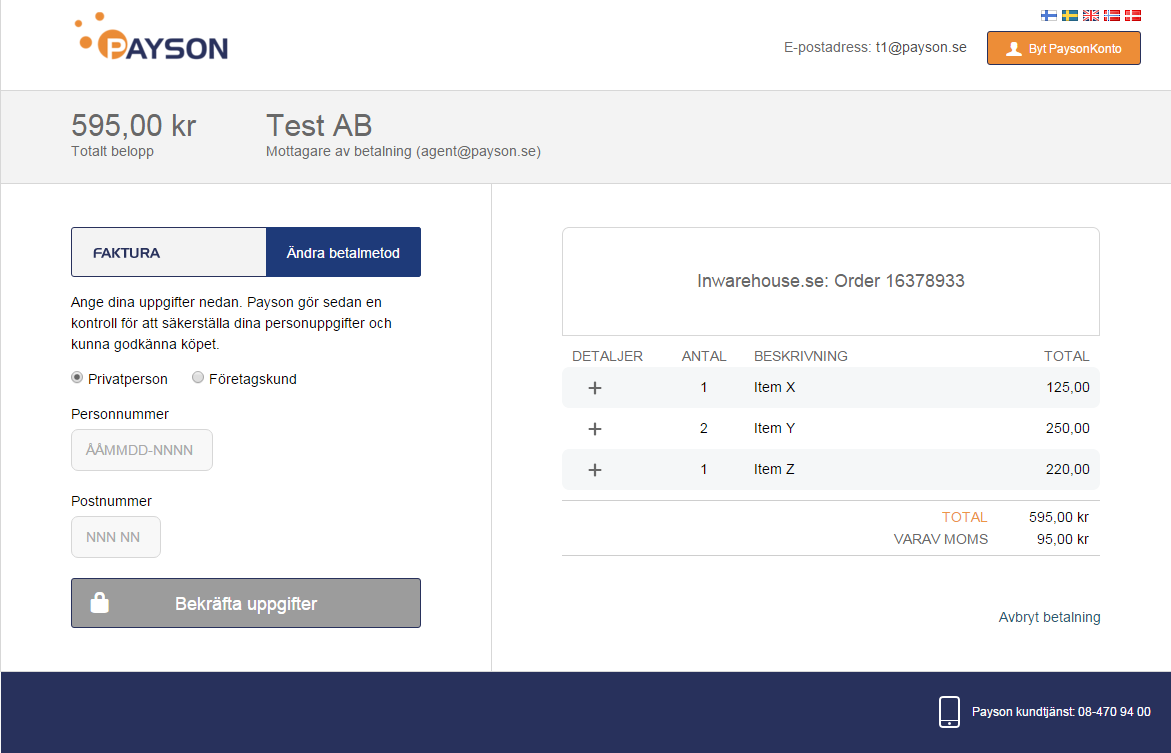 3) Appearance when the pay request was sent with FundingConstraint=CREDITCARD and the senderEmail has an active Payson account already.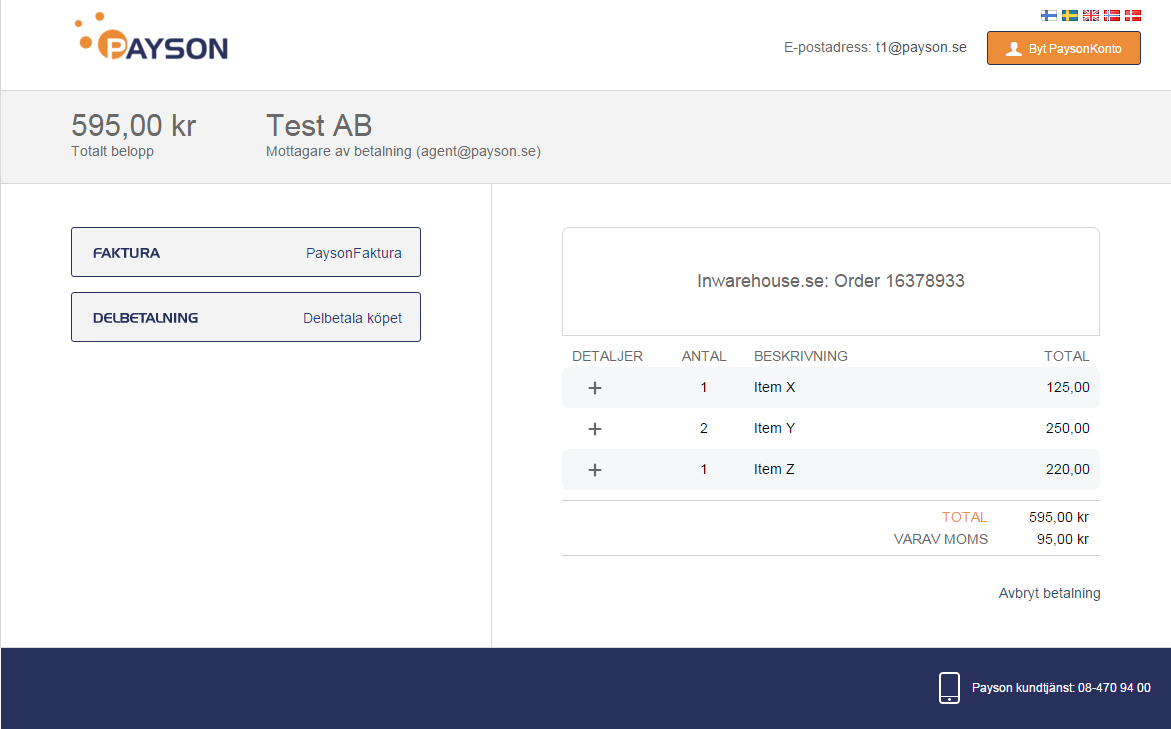 4) The payment page on a tablet.