Payment page
The payment methods displayed will be different depending on the parameters sent in the pay-request. The payment page is responsive and will be optimized for the device used by your customer.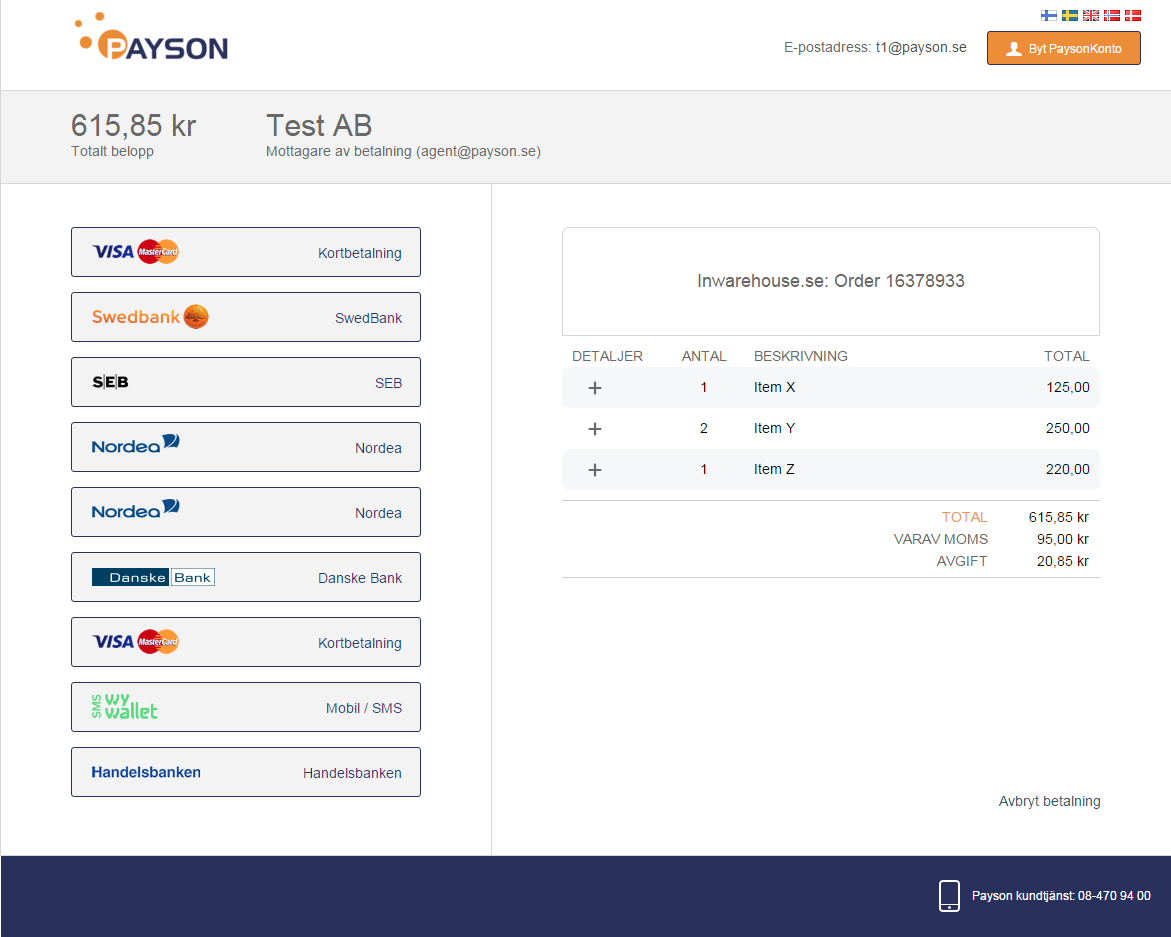 Payment page with all available payment methods visible. A Payson account button will be added as well if there is an active Payson account registered for SenderEmail.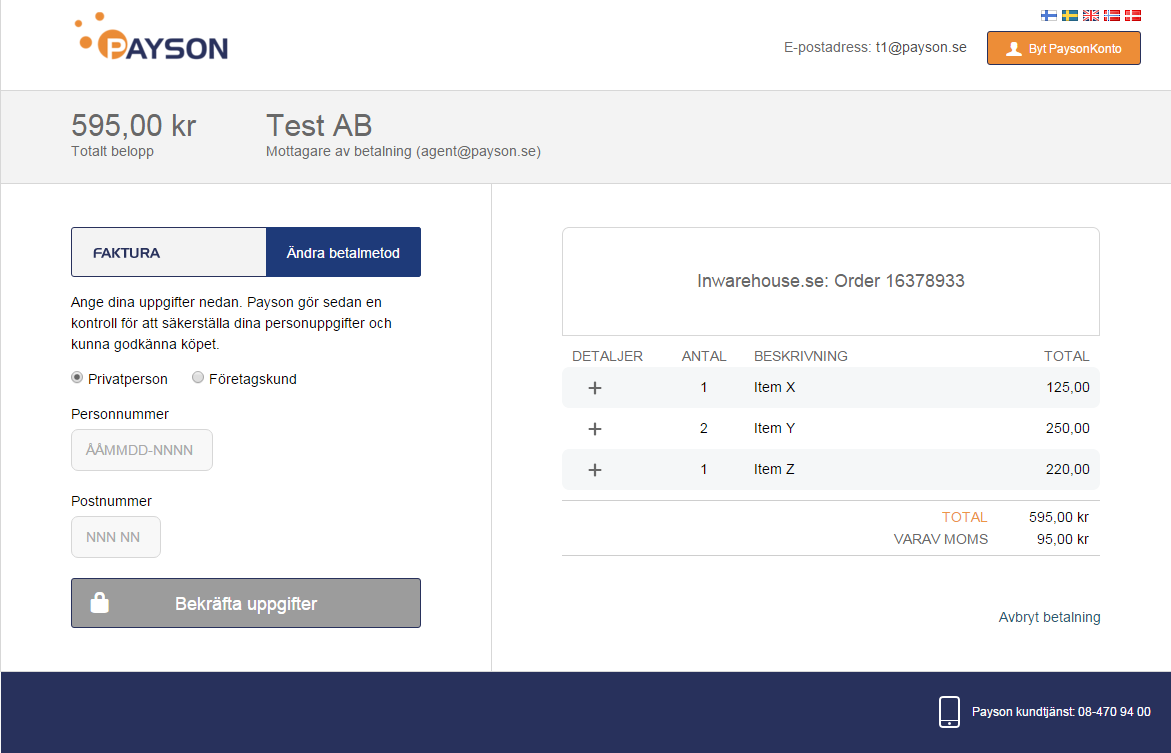 Payment page with the invoice option selected.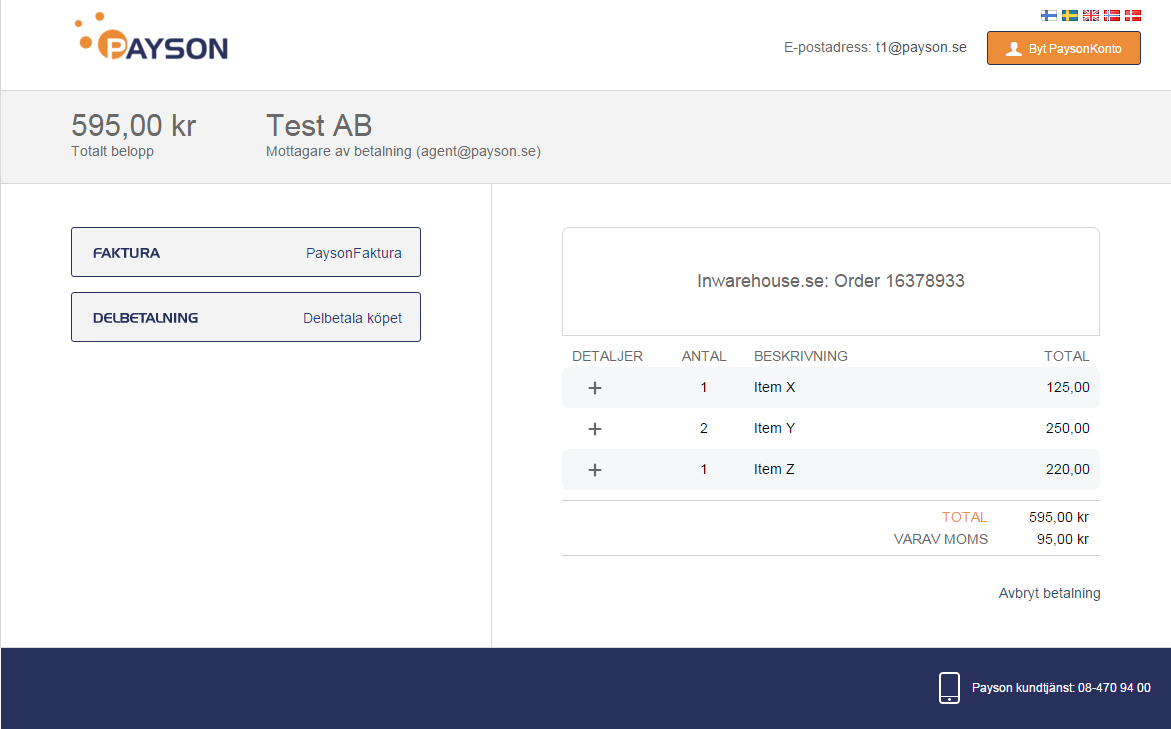 Appearance when the pay request was sent with FundingConstraint=CREDITCARD and the senderEmail has an active Payson account already.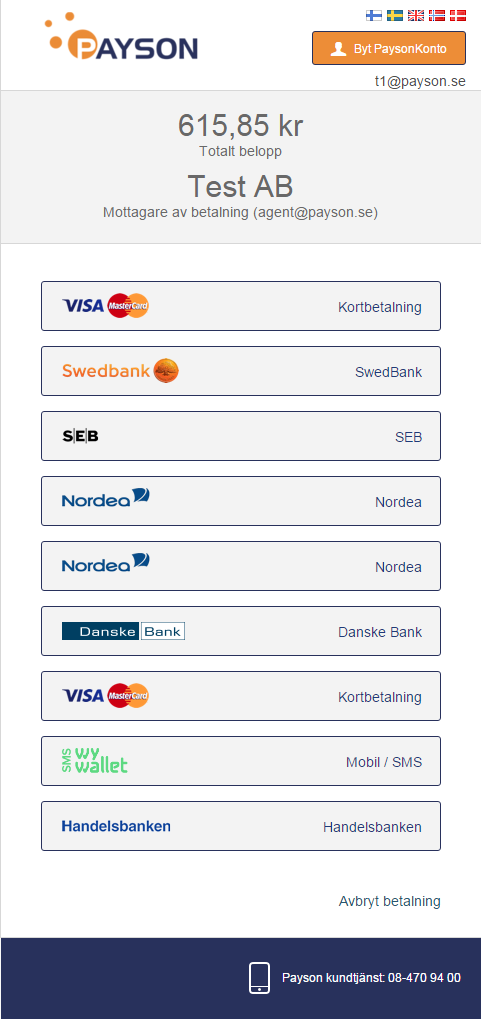 The payment page on a tablet.